Free Online PDF Calendars - Month on a Page
Downloadable and very printable, I find these PDFs extremely useful.

New! Weekday-only calendar (Monday through Friday only).


If you request a little used calendar, it may take an extra moment to create one. Please be patient. If you get a PDF with no data, try again in a few seconds.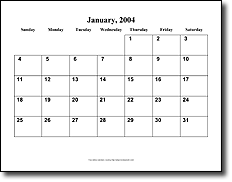 This generator makes this type of Calendar