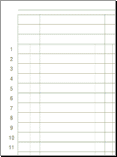 Accounting - Ledger Paper
Accounting and Financial Ledger Paper PDFs - Multi-colored grouped financial data entry sheets.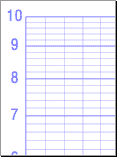 Log/Semi-Log
Log Paper PDFs - The monster of log paper generators. Full log, or semi log on either axis. Up to 6 cycles per axis for printing very large format sheets.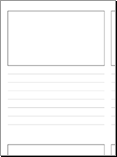 Storyboards
Variable aspect ratios, and optional description lines. If you need paper to plan out your broadcast or film production, this storyboard generator is probably a good idea.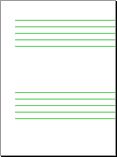 Music Notation Staves
From one to 11 lines per staff (useful for percussion, bass or guitar tabs).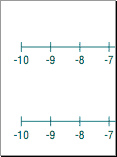 Number Line Paper
Numbers. On lines. Arbitrary start and end numbers. Integer or non-integer increments. (By non-integer, I still mean reals... things like 0.5 and 0.2 seem to be nice... incrementing by "0.82 + 62i" would be a problem.)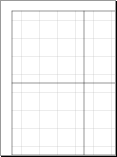 Celtic Knot / Celtic Knotwork Graph Paper
1" major grid with minor lines at 1/8, 3/8, 5/8, and 7,8".
Celtic graph pattern. Grey
Celtic graph pattern. Light Blue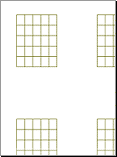 Guitar / Bass Fretboard Diagrams
Need diagrams for 6 strings? 4 strings? Seven? Twelve? This will make them all! (And it will make them in pretty colors!)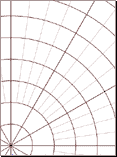 Polar Graph Paper
Polar Graph Paper PDFs - Arbitrary circles and spokes. Labels in degrees and radians!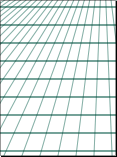 Perspective
Single point perspective also known as vanishing point perspective. Defaults to landscape orientation.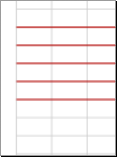 Music Grid
Music with Grid light grey vertical and ledger guides help keep your notation clean!