Free Online PDF Calendars
Now Multi-Lingual!
Downloadable and very printable, I find these PDFs extremely useful.
This generator makes this type of Calendar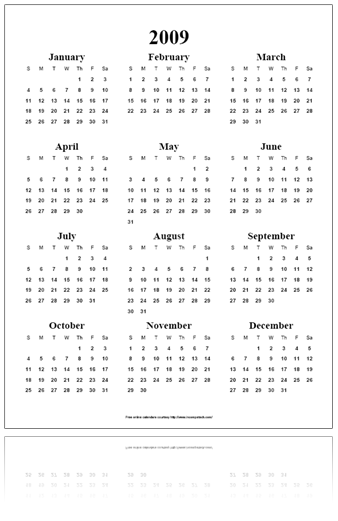 These calendars are available in the following languages; Basque, Catalan, Danish, Dutch, English, Estonian, Finnish, French, German, Hungarian, Icelandic, Italian, Norwegian, Polish, Portugese, Romanian, Spanish, Swedish, Turkish, french, and spanish.