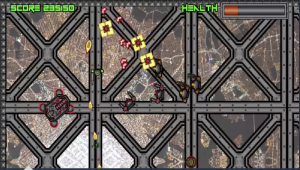 On sale today! Legion of Scorn!
Retro, twin-stick shooter based in sci-fi and cyberpunk roots. Battle through the Legion.exe research arena against the latest in military robotics technology. The only way to earn your freedom is to battle your way through countless waves of enemies and survive the Legion of Scorn!!
Legion of Scorn!!! For Windows! On Steam!
Sadly, I only have a Mac, so I can't play it… but here's my review!
Graphics: ?
Gameplay: ?
Music: FIVE STARS! BEST EVER!
Story: ?
Replay-ability: ?
Originality: ?
Full disclosure on the review… It is my music.