Part 1: I am a fan.
I found out about a great accordion player named Alex Meixner last year from a YouTube video he did in Pennsylvania. Alex Meixner is the most exciting, innovative, and proficient accordion player on the planet. And he puts on a brilliant show.
Music effects emotion. My job is writing music that makes people feel the way I want them to feel. Alex makes people feel pure joy. You cannot take in a performance and feel anything else.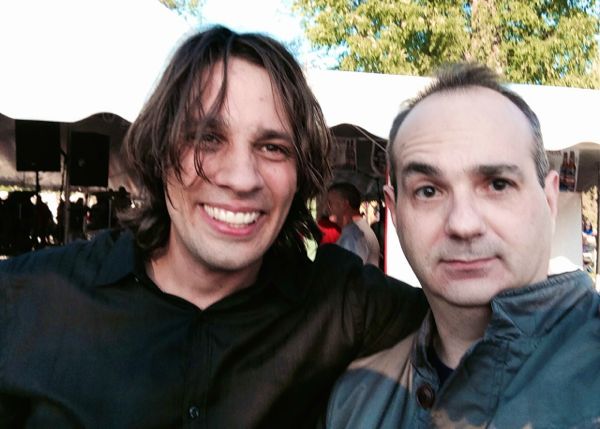 Yesterday, I was lucky enough to see a performance in Pulaski, Wisconsin and it went exactly how I expected it to go.
Pulaski Polka Days is a thing… if you're into polkas. Good bands come to play polkas, and people dance. When Alex Meixner took the stage, the dance floor emptied. He was not a background music act. By the end of the first set, people realized that this was not a normal "polka band". This was an amazing band. The floor became crowded again, but with people watching the band.
Part 2: Performance
"Giving energy" is one of the most difficult things for a performer to do. You have to be so much more excited and interesting than your audience to get them on your side. It isn't easy to rock-out on a crowd of people who don't know who you are and don't care about "rocking-out" themselves. If you're good enough, it can be done.
The Alex Meixner band had some well timed fireworks. People love fast playing. They also did some non-standard rep, like "Sweet Child 'o Mine" and "Devil Went Down to Georgia". Bringing subtleties and dynamics into a live high-energy performance is what make the shows amazing.
Part 3: Shows.
If you're in the Chicago or Milwaukee areas, go see a show this week. I don't care if you don't care about polkas. Go see a top performer. Have some joy! :-)
P.S.
He's also pretty decent with a natural trumpet. He might not be on the bill at Boston Baroque, but it would be a reasonable audition!
P.P.S.
Let me know if you'd like me to post a video of me playing "Sweet Child 'o Mine" on the accordion.